Established in September 2014, SmartFone Communication is one of Australia's esteemed service centers providing repair services for all mobile and tablet brands – Apple, Samsung, Nokia, HTC and Microsoft. Our complete hardware and software support enables you to feel like you are using a new device altogether. We have an expert team of technicians in Sydney that gets your iPads, iPhones, iPods, Samsung phones, Mac books and Surface Pros fixed perfectly.​
You accidentally drop your phone and the screen gets smashed/cracked or the display stops working suddenly. We can fix it in less than 20 minutes. Charging issues? We've got your back! ur ready stock of all mobile phone parts and quality components ensure that we can provide quick and efficient service at all times and situations. We understand how daunting it can be to not have your phone work properly. In this digitally-powered era, it's near impossible to imagine life without mobile phones. From daily activities to regular communications, personal and professional errands – our phones are our companions and accomplices. Our expert technicians fix your phones at a time and place that is convenient for you, but within the same day so you can resume your daily activities without much delay. We make it a point to have our services work for everyone. That's Right, it's for you!
Mobile Repairs Sydney
With over 32000 regular users, we pride ourselves in being available for phone repairs 365 days a year and 7 days a week. From screen replacement to small and big phone repairs, we believe in helping people and providing friendly, satisfactory services. Visit our store to get an update on our free services, latest offers and discounts and be privy to our full-time support services. When you are with Smart Fone communication, you can be rest assured that we will get your phone issue(s) fixed right up. Our quality checks are on point so you can get seamless, swift mobile repair services and can continue with your life without a worry. You don't have to throw away your entire day or think of buying a new phone. When you leave your devices with us for repair, we ensure that you get it back in a brand new condition! Drop by our service center anytime you feel the need to amp up your phone's life or fix some mobile bugs.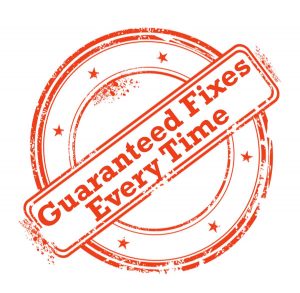 Our SmartFone technicians are well-equipped and experienced enough to handle all and any type of complications or issues that you face with your iPhone, iPad, tablet, Samsung or HTC phones or even Service Pros. You can relax while our certified and trained professionals provide guaranteed repairs for all your phone issues and also conduct a thorough quality check before the handover happens. Sounds great? Enjoy being connected with the SmartFone Team that is available for all your phone, tablet and iPad repair works. The best part however is that all our repair works come with a warranty of three months for all the parts that we replace and other repair jobs. Meet us at our location and get a quick fix for your phones along with a guaranteed warranty on the repair. We also provide a whole range of phone case covers, tempered glass screen protectors, chargers, USB cables, Power Banks, SD Cards, Earphones, Headphones, Wireless Speakers, new and used mobile phones.

With over 15 years of experience, ours is a dedicated team of mobile repair technicians who are committed to provide exquisite services in a quick, seamless and cost-effective way.